More. New. Just for You.
Hi there! We have been thinking hard about everything you would need to operate as effectively as possible on Threadflip. So today, I'd like to announce three new things to make your lives better. 1. Want to get your own shipping label? No problem (PSST: No more $7 fee!) Many of you have written in over the past few months asking if there was a way for you to ship items you have sold without...
5 tags
We Got it From Our Mommas
With Mother's Day right around the corner, we're celebrating the women who gave us our first lessons in fashion with a look back at their best style advice! Fashion Editor Emily and her mom Mary "Pretty feathers make a pretty bird." "The prettiest thing a girl can wear is a smile." Brand Manager Jennie and her mom Ellen "If you wanna wear it, wear it!...
Now Accepting PayPal
Hello there! You asked, we listened. Many of you in the Threadflip community have asked for the ability to make a purchase using your PayPal account instead of using a credit card. I'm happy to announce that starting today, you will have the ability to checkout with Paypal when you make a purchase through our website.. How does this work? 1. Add some items to your cart. 2. Visit your cart....
5 tags
Closets we love! Amy of Viviere Bella
We spotted Amy's closet right away - rad threads, gorgeous photos and a cool chick to tie it all together. Her style is an enviable mix of relaxed and refined (we like to think it comes from her California roots ;) and her closet is equally as excellent. Read on to find out more about this fab blogger and the one thing she can't part with! [[MORE]] My name is Amy but my friends...
4 tags
Alright ladies, it's time to get real. Like, really real. Here at TF HQ we're working triple time to build a community of amazing women who feel comfortable buying from and selling to each other based on mutual trust and respect. But every once in a while, someone comes along who isn't really on the same page. Maybe it's intentional and maybe it's not, but...
8 tags
How to: Get more eyes on your items! (And more...
We're often asked, 'How can I make sure that gals in the community are finding my awesome items?'. Great question, right? So we've put together a list of easy actions that we suggest sellers take to make the most of their Threadflip experience! First, leverage your existing networks! Chances are you're on Facebook, or Twitter, or Instagram, or Pinterest, or...
11 tags
Earth Day, Threadflip Style
Here at TF HQ we have lots of love for our girl Mother Nature! In anticipation of Earth Day tomorrow, here are a few ways to lead a more stylishly sustainable life: - Shop pre-loved threads. There are so many vintage and contemporary gems just waiting to be discovered! - Know where your clothes come from. Was the manufacturing process eco-friendly?  - Upcycle! Tailor or DIY pieces that have...
17 tags
Stellar Sellers: The Blogger Babes
We obsess over their sense of style and covet their wardrobes so the chance to shop their closets is a dream come true! Meet six of our favorite fashion bloggers on Threadflip and peruse their virtual racks. We're sure you'll find something to love! Erica - LP Fashion Philosophy This cool Brooklyn chick mixes high street pieces with vintage finds for a city girl look we love....
Fido's Threads!
If you've ever visited our Instagram, you've seen that we're quite fond of our furry friends here at Threadflip HQ. So we've been thinking, why not give our precious pooches the same opportunity at a stylish wardrobe that us girls have? So… drumroll please… we're excited to introduce Fido's Threads! Your destination for Sid-sized fashion for...
14 tags
Stellar Sellers: The New Kids on the Block
If you've ever been the new kid, you know how tough it can be - making new friends, establishing your identity, finding your niche… But today's featured sellers have managed a seamless transition into the Threadflip community despite their status as newbies, each bringing a special something with their fabulous closets and wonderful selves. Meet them here! PASSE NOUVEAU...
8 tags
Closets we love! Rachel and Nicole Effendy
Stylin' blogger sisters Rachel and Nicole Effendy of racheletnicole.com have the kind of closet dreams are made of. This season's on-trend threads at a steal? Sign us up! These New Yorkers are a cool combination of urban edge and city chic. Translation: you're sure to find something in their closet to flip for! Check it out here!
6 tags
Watch
Lucky us! Our friend Kristy of NBD Vintage put together this quick tutorial on taking fabulous product photos for Threadflip. (Have you seen her closet? They're really that great!) From lighting to styling, she covers all the basics of a picture perfect closet. Have an idea for a tutorial like this? Let's make it happen! [anika at threadflip dot com]
5 tags
Stellar Sellers - Vintage Edition
Confession: we're majorly vintage-obsessed here at Threadflip HQ. Perfectly worn in denim, butter soft leather and one-of-a-kind jewelry - what's not to love? Meet these six vintage vendors whose retro threads have us flipping out! BOLO Vintage Fashion editorial-quality photos + perfectly curated vintage goodies = happy Threadflippers.  The Rad Vintager There's a little...
8 tags
Stellar Sellers!
Today we're putting a pause on our regularly scheduled programming to celebrate six lovely sellers who help to make our community a wonderful place to discover, shop and sell! Meet the gals below to see what all the flipping's about :) Caroline Dengel You can tell from one peek into her closet that Caroline's got style! From her items, to her photos, to her engagement within...
3 tags
Closets we love! Jinna of Grease & Glamour
As the title of her blog suggests, Jinna's style is equal parts edgy and polished so it comes as no surprise that her closet is the perfect balance of the two, too! From one-of-a-kind vintage threads, like the Southwest-inspired blazer above, to gorgeous contemporary pieces from Tory Burch, French Connection and more, Jinna's closet is the stuff of our dreams! Shop her fabulous style...
8 tags
Meet Our Editors!
Meet Threadflip's Fashion Editors, our very own team of style experts here to inform and excite TF users about what they know and love best. Inspired by top notch design and stellar styling, our Fashion Editors hand select each piece that debuts in the Editors' Picks Closet. This week, they are highlighting their favorite top rated trends, brands, and style steals from Editor's Picks - all...
8 tags
Love it, Pin it, Win it!
The time has come for us to spread a little holiday cheer Threadflip-style! Join us on Pinterest for our biggest giveaway ever! Here's how it works: 1. Once you've entered on our Facebook page, repin the image above to any of your boards. 2. Next, pin five or more items from threadflip.com to any of your boards. There is no limit to the number of items you can pin during the two...
8 tags
We Flip For: Ashley Avignone, Celebrity Stylist
Stylist Ashley Avignone first appeared on our radar during Season 3 of The Rachel Zoe Project when she took over former Styling Associate Taylor Jacobson's position. Since striking out on her own two years ago, Ashley can be found fitting LA's finest and palling around with besties Taylor Swift, Dianna Agron and Emma Stone all over the world. This week, we have the pleasure of...
7 tags
We Flip For: Allie Bashuk of Scoutmob
We're of the mind that style is great medium for expressing our unique sensibilities and personality. Every once in a while we stumble across a lady, and with just one look, we can tell she embraces that ethos from head to cool-shoed-toe.  Our style inspiration this week comes straight from the ATL - meet Allie Bashuk of Scoutmob! When she's not roving about town or scouring the internets for...
5 tags
Watch
On December 6, HBO will premier their documentary In Vogue: The Editor's Eye, chronicling the incredible work and extraordinary achievements of Vogue Magazine's unparalleled team of editors. Among those profiled are the celebrated and newly published memoirist Grace Coddington and the legendary Polly Allen Mellen. Will you be tuning in?
7 tags
6 tags
#FlipPinWin
[Update: Congrats to #FlipPinWin winner Stephanie May Laquian and first runner up Jessica Sutula! Be sure to follow us on Twitter for up-to-the-moment alerts on our next contests and giveaways!] How'd you like a shot at $250 to spend on Threadflip? Enter our #FlipPinWin Pinterest contest and you just might be our lucky pinner! How to enter: 1. Follow Threadflip on Pinterest 2. Repin...
5 tags
#FAVESFOR50
UPDATE: Congrats to Samantha Dalton (@SamanthaDalton5) - winner of this month's #FAVESFOR50 contest! Follow us on Twitter for updates on your next chance at $50 towards your favorite TF items :) On Wednesday, share links to your favorite Threadflip items on Twitter using the hashtag #Favesfor50 to enter in the running for $50 in site credit -it's really that easy!  The fine print: ...
We Flip For: Kate Brien, LA Wardrobe Stylist &...
There's something about LA-er Kate Brien's easy breezy style that has us wishing for more weekends. The current Assistant to Vogue West Coast Fashion Editor Lawren Howell, former assistant to celeb stylist Kate Young and design intern at Jenni Kayne and Alexander Wang has us craving vintage leather goods and cozy knits for fall. Learn more about this week's Tastemaker after the...
3 tags
20 tags
Startups and Style - An evening with SF's most...
If an anthropologist were to happen across this blog centuries from now, they may deduce that Threadflip was a team of champagne-drinking, cupcake-eating party goers. But hey, there are worse things to be known for, right? ;) Last Thursday, in coordination with Eventbrite and Stella & Dot we threw a party for all the stylish girls of San Francisco's startup community. In attendance...
5 tags
FLIP4FALL!
A sweet treat with no tricks attached! From now until October 31st, use the promocode FLIP4FALL take up to 40% off your purchase of $50 or more - just in time to scoop up some cozy threads for fall!
We Flip For: Jessica Minkoff
Since style.com is our go-to site for fashion news, their Assistant Editor Jessica Minkoff is the obvious go-to girl for everything new and cool. As our Tastemaker this week, Jessica has curated a list of picks that is perfectly on-trend for fall. After the jump, get to know this super stylish gal and all the things, little and big, that make her world turn! [[MORE]] Name &...
6 tags
Tech Talks and Sweet SWAG
It should come as no surprise that us Threadflippers love a good party (have you seen this blog?), so when we had the opportunity to participate in two local tech events last week, we leapt at the chance to spread the TF love and fill stylish guests up on some sweet treats! On Tuesday our Customer Experience Director Ligaya participated in San Francisco Fashion Week's Fashion + Tech...
10 tags
8 tags
We Flip For: Krystal Bick of This Time Tomorrow
We've long-admired San Francisco blogger Krystal Bick's pretty, polished style so you can imagine how beyond-thrilled we are to have her as this week's Tastemaker! The cherry on top: Krystal also donated two super cute dresses to our TF Charity Sale, going on now! Lucky us and lucky you! Want to get to know one of favorite local ladies a little better? Read on for Krystal's fave...
14 tags
10 tags
TF Goes Golden: SF's Golden Collective Vintage...
This past Friday, Threadflip sponsored Golden Collective's bi-monthly Vintage Pop-Up Shop at Asterisk Magazine in San Francisco. Seven Bay Area vintage sellers joined us in the super cool gallery space for a night of bubbly and great buys hosted by our very own Rachel Combs of Mousevox Vintage. They brought the sweet vintage threads, we brought the champagne and sugary treats and a great time...
Puppy Love
New York Fashion Week celebrations are in full-swing now and you know we're never ones to miss out on a good time! So to get a piece of the stylish pie, we've partnered with Socialyte to celebrate our friends in fashion and do good in the process! Next Tuesday beginning at 9am PST, we are hosting a charity sale benefitting the Rescue Paw Foundation! Fashion influencers like Jennifer...
10 tags
TF Loves SF!
We love our city so when our friends at Uber SF (you know, the ones with the on-demand car service that makes you feel like a rockstar?) approached us to share some exciting San Francisco news with our stylish TF community, we jumped at the opportunity! All across the globe this Thursday, the world's most fashionable guys and gals will converge in their respective cities to celebrate Fashion's...
9 tags
6 tags
6 tags
Harder, Better, Faster, Stronger (and easier,...
Here at TF HQ we're perfectionists. We want Threadflip to be the best and to be the best, we have to do our best. So today I have an exciting new development to share with you!  After months of deliberation and some lengthy team meetings, we've decided to revamp our shipping process. In an effort to streamline flips and save time, we're saying 'sayonara!' to care...
4 tags
3 tags
Loose Threads // August
Hey Threadflippers, notice anything different about the site lately? Our team's been hard at work to bring you a better, easier, more fun-to-use site and the results of all this hard work are now here for your shopping and selling pleasure! ::Home Page:: We feel pretty, oh so pretty! If you've visited our home page since yesterday, you may have noticed that our graphics got gargantuan! Our...
4 tags
14 tags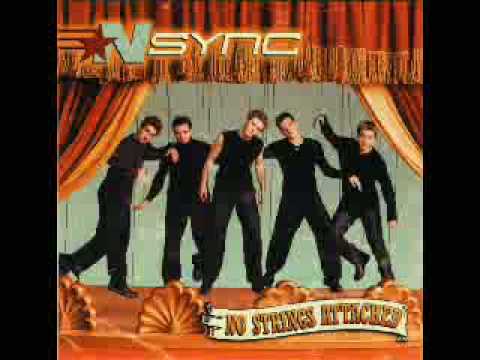 12 tags